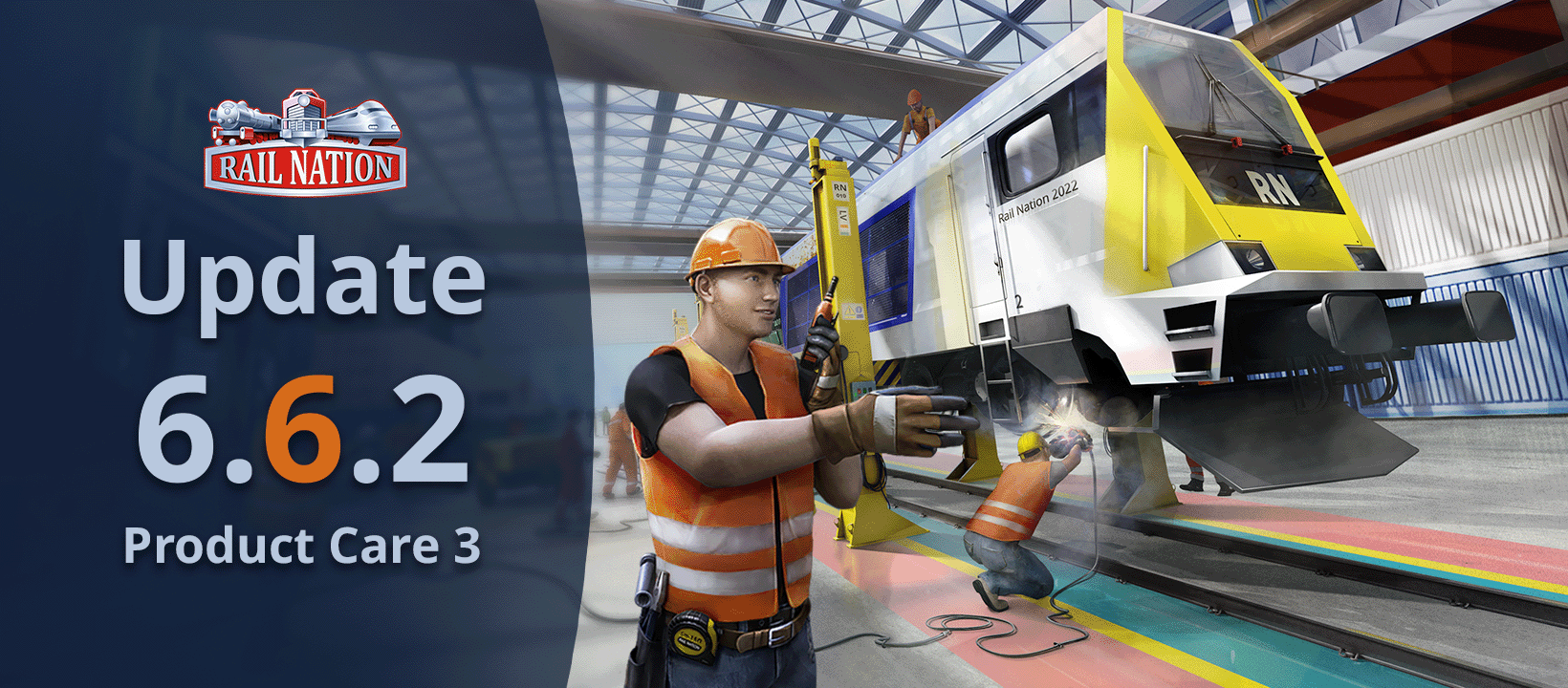 We are happy to introduce you to the content of our upcoming "Product Care 3" update, which forms part of our efforts to continuously improve Rail Nation. The philosophy behind "Product Care" is summarised by its name: caring for your game. In each of these updates, you will find changes and improvements to some of the most used features as well as many bug fixes that our team is focused on.
The highlights of this version include mobile ergonomics improvements, many bug fixes, the introduction of "Premium Surveys" (find out all the details about these here) and a change to the naming and display of your gameworlds in the lobby.
To avoid confusion between gameworlds (such as English and international gameworlds) and to meet language expectations when choosing a gameworld, as well as facilitate understanding of the Gold transfer rules, we have decided to switch "Regions" to "Languages" in the gameworld selection of your lobby: "Germany" will now be "German", "France" will be "French" etc. What's more, the suffixes of gameworlds displayed on the server "tiles" will be modified accordingly:
COM becomes EN (for English) – and the UN flag is replaced by the UK flag
M becomes INT (for International – all languages supported)
M1 becomes N (for Nordics – Scandinavian languages and English supported)
M4 becomes EE (for Eastern Europe – Czech, Polish, Romanian, Ukrainian and English supported)
We understand that you may be confused at first by this change, especially those with years of experience in the previous naming convention. However, we believe that the change will bring greater clarity to the Gold transfer rules between servers and which language(s) to expect on each server.
Please note that you may see inconsistencies between the actual server URL (in the address bar if you play on the browser) and the names used on the gameworlds "tiles" and descriptions. Remember that we will refer to the gameworlds' names and numbers on their tiles.
Below you will find the detailed changelog in the corresponding tabs.